EMLex Receives Additional Funding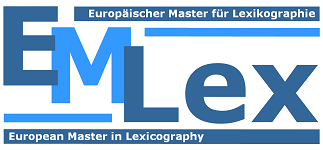 Owing mostly to Prof. Dr. Stefan Schierholz's (German Linguistics) commitment, the European Union has approved additional funding of three million euros from Erasmus Mundus for a further phase of the international degree program European Master in Lexicography (EMLex). The application submitted by FAU's lexicography experts received the best assessment of the 112 submitted applications. The Erasmus Mundus Programme supports degree programs with a special international focus to enhance student mobility and to increase the cooperation between European countries. For EMLex, FAU's linguists cooperate with partners from various European universities; the Department of English and American Studies's lexicography experts contribute to the program.
For more information on EMLex, please visit: https://www.emlex.phil.fau.eu/.