Chair of English Linguistics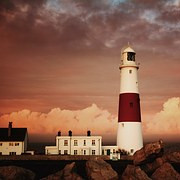 For us, linguistics is one of the most fascinating fields of research.
If you want to be a good linguist today, you are not only dealing with the analysis of language as such, but you should also know about statistical methods and computational technology and be open to insights from disciplines such as sociology, psychology or neurology.
In our teaching we attempt to give undergraduates a thorough overview of the whole field during the first two semesters. The Basismodul covers the main subdisciplines of linguistics and introduces students to different methodological and theoretical approaches to the analysis of language.
For more advanced students, we offer courses on a wide range of different topics. We are very keen to cover aspects of linguistics that are relevant to foreign language teaching in many seminars every term, especially (but not exclusively) for students who want to become teachers of English. Other seminars regularly offered are concerned with issues of linguistic theory, language acquisition, language change and language variation, lexicography and translation theory (e.g. film dubbing). We do our best to show that Ron Langacker, one of the most renowned cognitive linguists of our time, is perfectly right when he says:
Let's face it–grammar has a bad reputation. … It doesn't have to be that way. Grammar is actually quite engaging when properly understood. (Ronald W. Langacker. 2008. Cognitive Grammar. An Introduction, Oxford & New York: Oxford University Press, p. 3)
At the level of MA-courses, we contribute to three different Master Courses:
(1) English Studies (Linguistics & Applied Linguistics)
(2) Linguistik
(3) the European Erasmus-Mundus Master Course on Lexicography.
With respect to research, there is a focus on the description and theoretical modelling of various aspects of grammar and lexis as well as their interaction in lexicogrammar. Our research interests include topics such as the following:
▻ theory of grammar, especially construction grammar and valency theory
▻ lexicography
▻ linguistics and foreign language teaching
▻ research on collocation
▻ corpus linguistics
▻ linguistic aspects of translation and film dubbing.
Our research is strongly linked to the FAU Interdisciplinary Centre for Research on Lexicography, Collocation and Valency, to which we all contribute. The Centre provides a platform for debating research issues amongst FAU linguists and renowned guests from universities in Germany and abroad.
We hosted the annual conference of the Deutsche Gesellschaft für Kognitive Linguistik and will probably host the fourth Constructionist Approaches to Language Pedagogy in 2019.