FAU Sandbox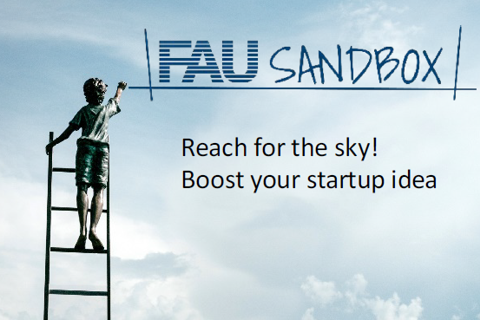 You have a business idea but do not have the funds and/or are scared to take the first step? Or you are currently working on your business idea but need some more support? Then FAU Sandbox might be just the thing for you. The program provides funding to 'kick-start' student-initiated business ideas.
The Sandbox will provide ten participating teams with max. 2,000.- EUR which can be spent on software licenses, hardware, market research, marketing, developer/service provider fees, domestic travel, or anything else that boosts your business idea after the nomination to the FAU Sandbox program.
For further information and to apply head over to https://www.sandbox.fau.de/!